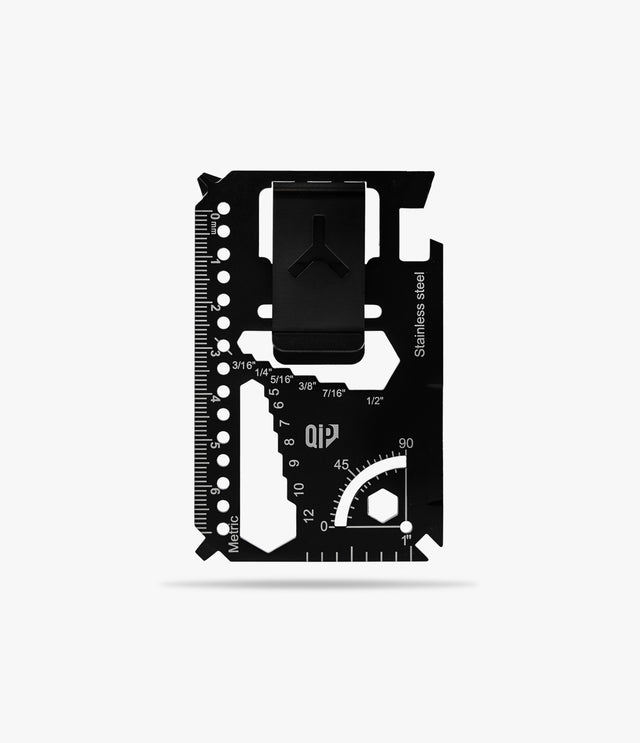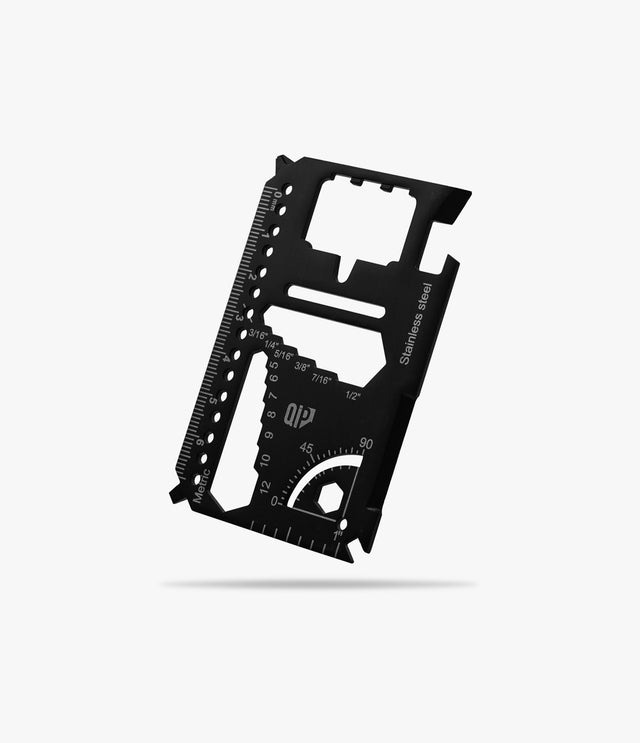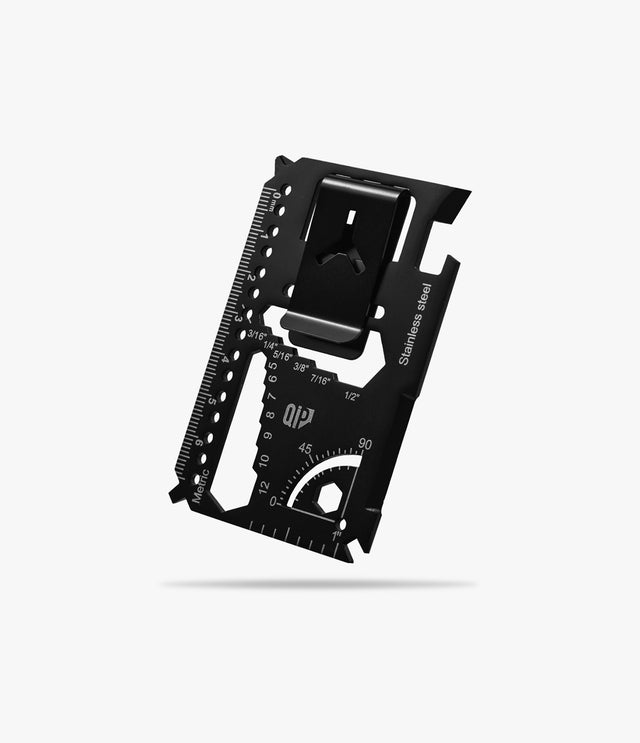 We all have that one friend who can open a bottle of wine without a corkscrew, right? Our mighty multi-tool might not open wine bottles, but that's just about the only thing it can't do.
Check this out:
made out of 100% stainless steel

painted in the coolest matt black

slim but strong

shock-resistant

30 tools

includes Philips and flat screwdriver, wrenches in both metric and imperial, cap opener, cutter, 90º protractor, 7 cm ruler

the size of a regular credit card

money clip
Pro tip: fits perfectly into our neat wallet.