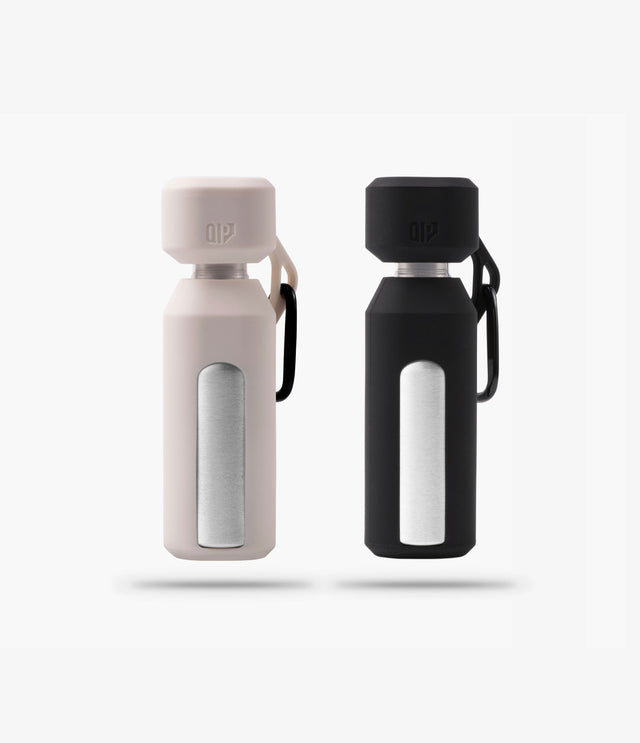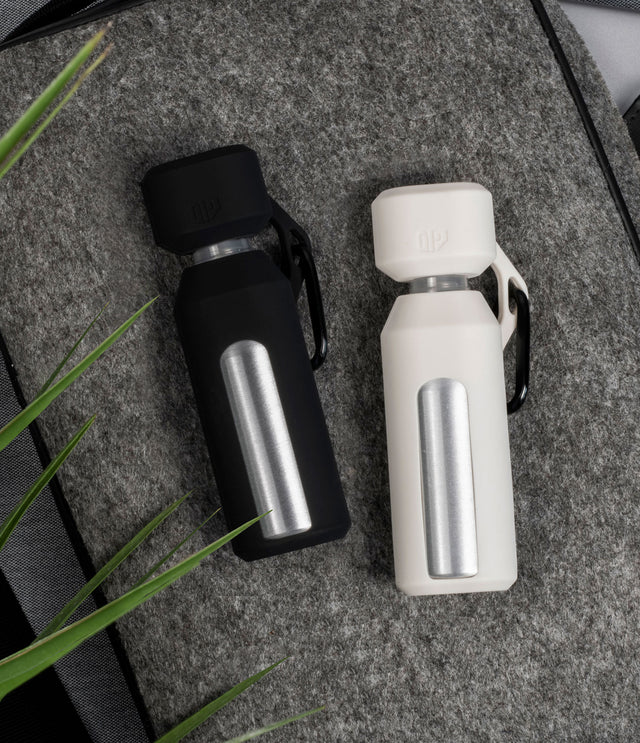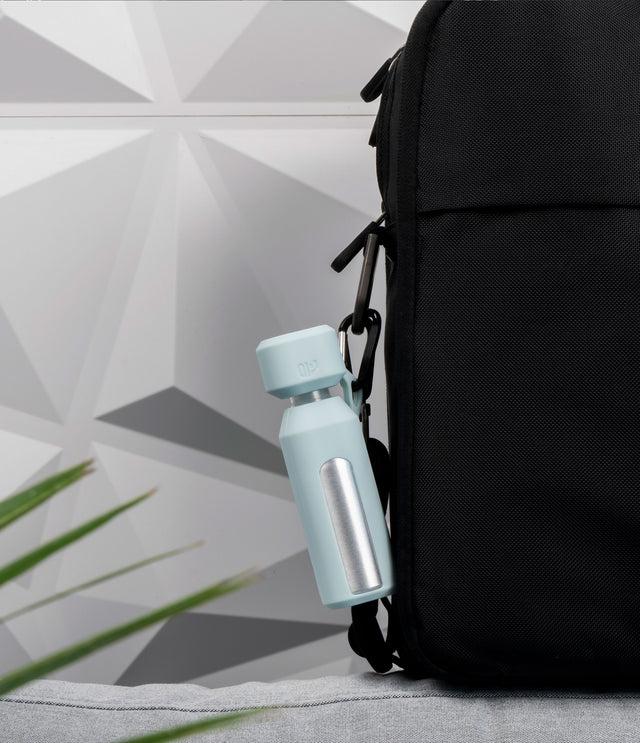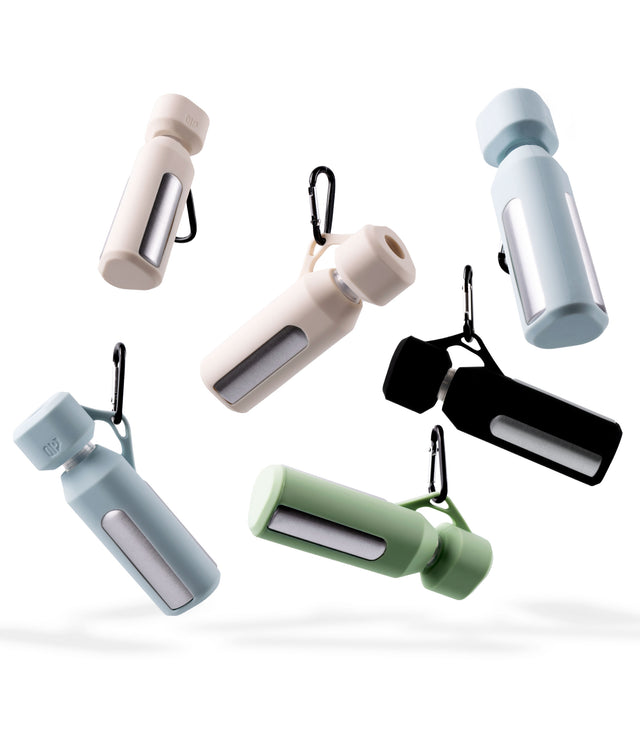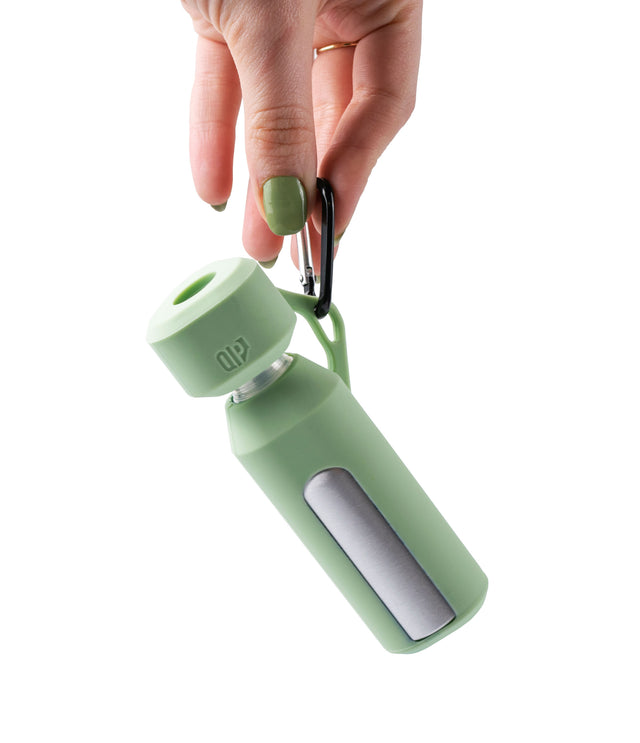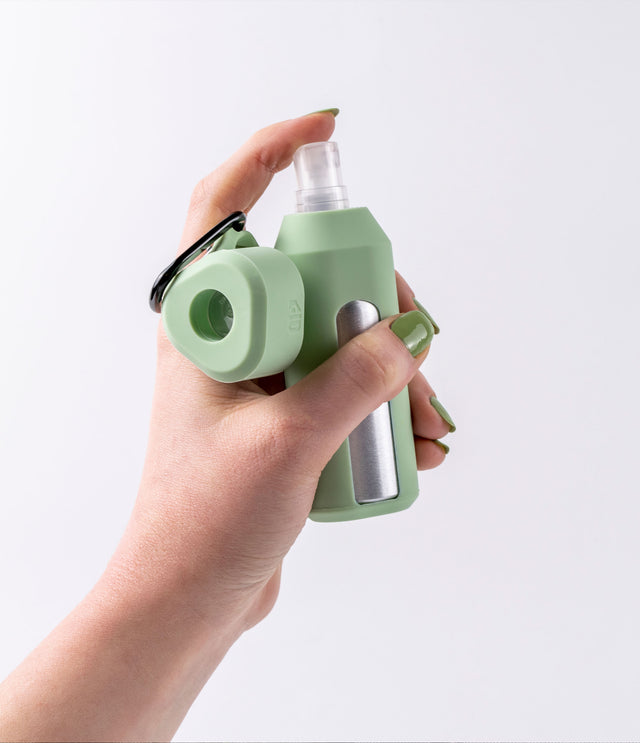 On-the-go Hand Sanitiser Dispenser Double Pack
Double the care with the BFF pack!
We all have a part to play in keeping everyone safe, so we made it easier to care for each other with our double pack (at a special price):
2 x reusable 50 ml aluminium bottles included
2 x soft, antibacterial silicone gloves in cool, complementary colours
each with its own aluminum carabiner hook
just as lightweight, just as mindful
No gesture is too small when we're all in this together, and remember the three R's: Reduce. Reuse. Recycle.
While mindful gestures may be universal, we know that you all have different needs. That's why The Mindful One isn't filled with anything. Fill it up with your favourite formula, or try the DIY recipe included in the box. We promise it's gonna be fun.