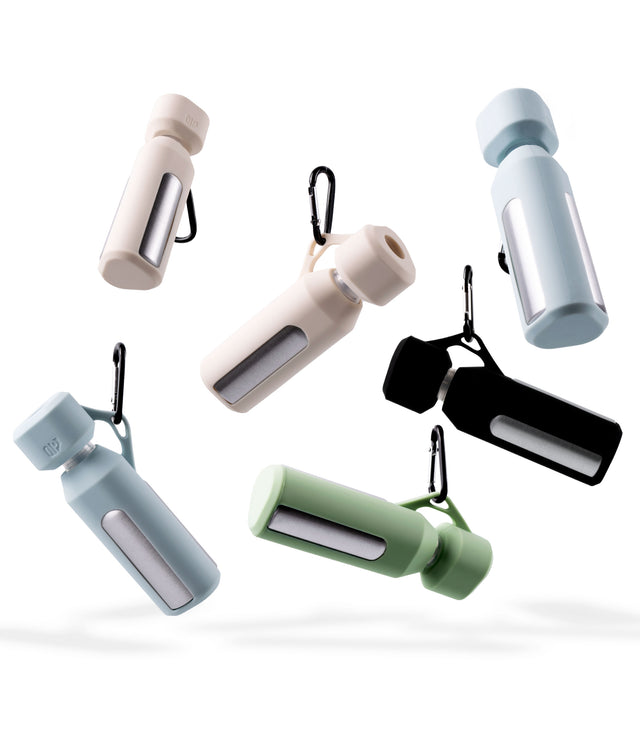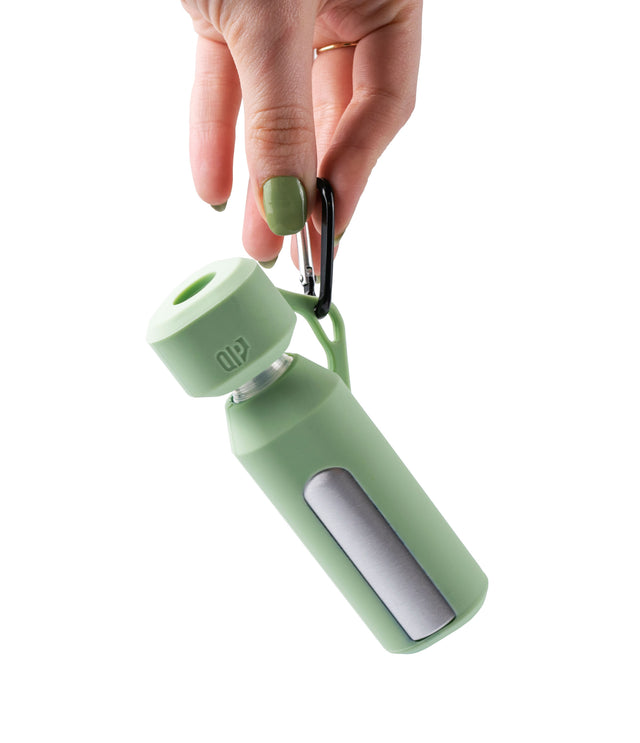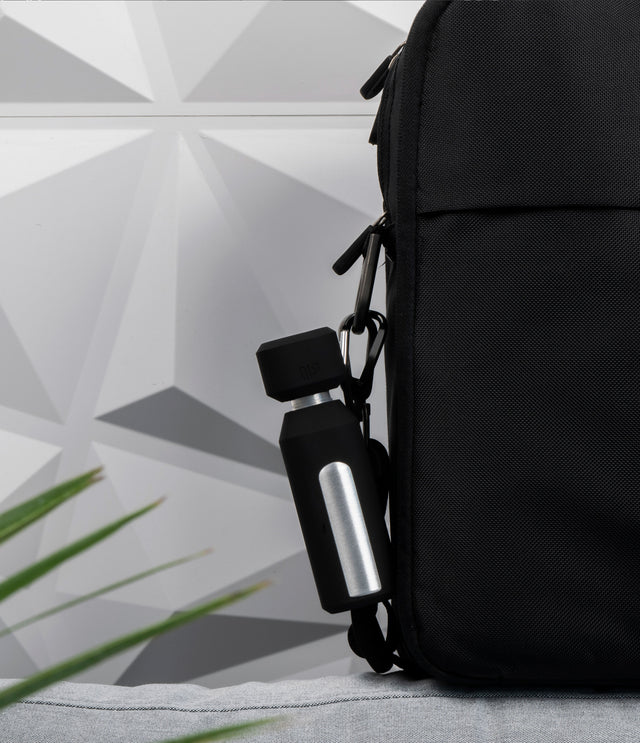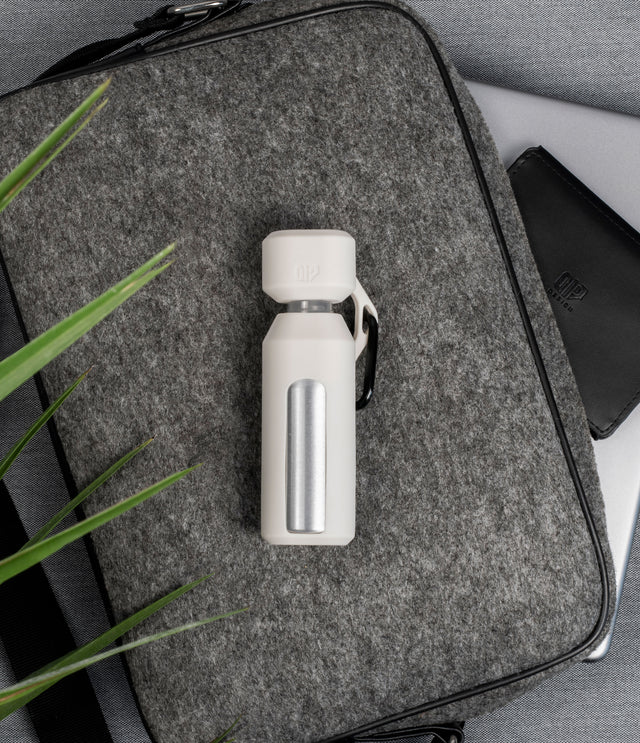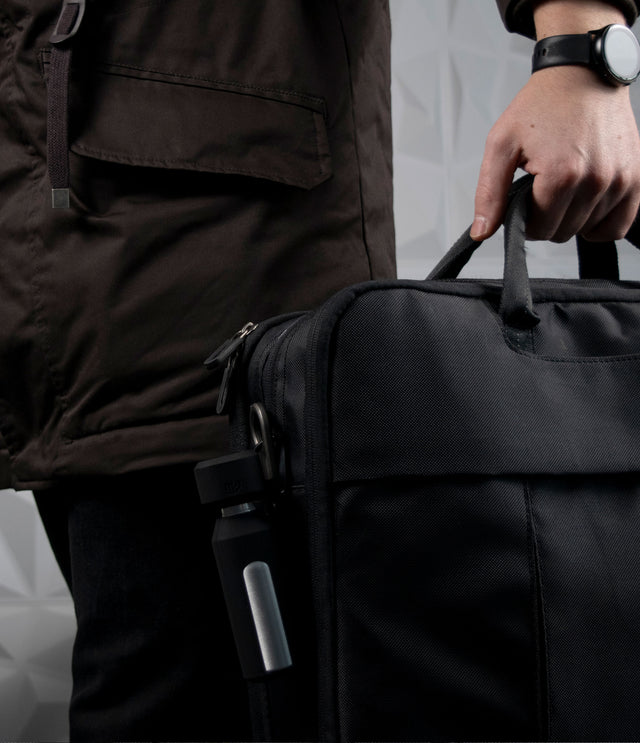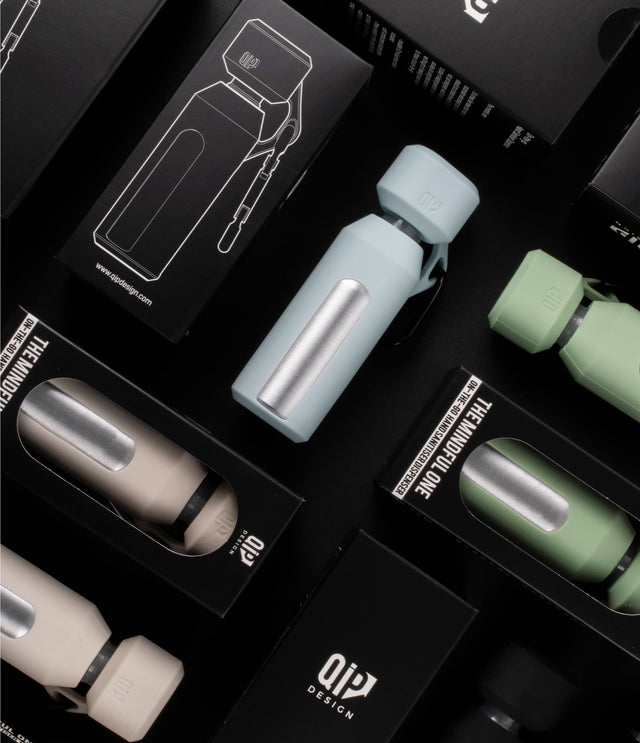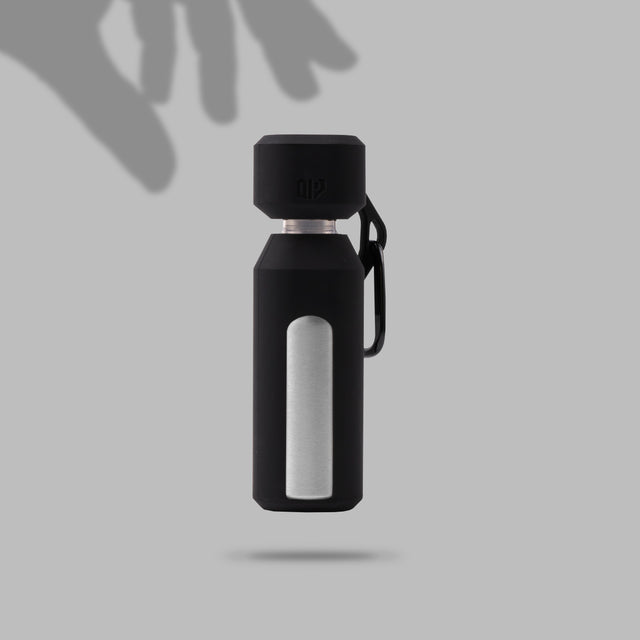 On-the-go Reusable Hand Sanitiser Dispenser

It's times like these that make us reconsider what design can and should do to better the world. But it's not just designers: we all have a part to play in keeping everyone safe. It's as easy as using hand sanitiser, so we thought of making it even easier for those on-the-go:
reusable 50 ml aluminium bottle included
soft, antibacterial silicone glove
aluminium carabiner hook- just snap it onto your jeans or bag
lightweight, for on-the-go convenience
Reduce. Care for you surroundings. Reduce the need for single-use plastics, not mindful gestures.

Reuse. Refill the bottle with your favourite sanitiser, or try making you own — DIY recipe included in the box.
Recycle. The bottle and its sleeve are mindfully made out of recyclable materials.
A tiny, but useful reminder that we're all in this together.
While mindful gestures may be universal, we know that you all have different needs. That's why The Mindful One isn't filled with anything. Fill it up with your favourite formula, or try the DIY recipe included in the box. We promise it's gonna be fun.